5 tags
Beaded and wire-wrapped flowers
I've been doing a lot of beading this summer - but mostly at night in front of the Boob Tube. I never feel particularly creative then. (For this I'll blame the television. Right?) This is my first attempt at beading free form. I made these "flowers" from old buttons, 28-gauge copper wire and beads that I was about to discard - until I repurposed them today. I'm...
3 tags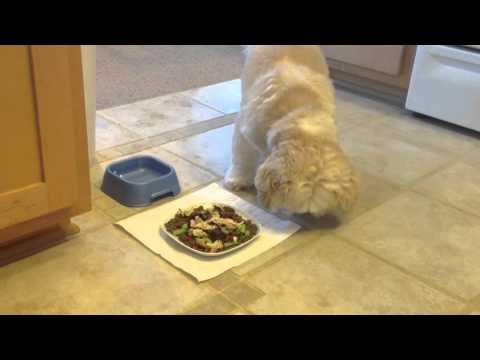 6 tags
Beads in carousels
Few things scream "summer" like a corny carousel. Corny as in really cool. I've been back from Europe for some time now. But I still have a few bead dropling stories to post.  This carousel is located in Honfleur, France, a most lovely artist colony on the water.  The carousel is in the heart of the city, and its loud music is catchy despite its odd tonalities....
3 tags
Free online course to help you ignite your...
My amazing father, Fred Mandell and his amazing business partner, Kathy Jordan, have a deal for you! If you're in your 20s or 30s you can take a FREE online course inspired by their book "Becoming A Life Change Artist: 7 Creative Skills to Reinvent Yourself at Any Stage of Life." Interested? Please contact kathleen.jordan@comcast.net Here's their official...
7 tags
An Amsterdam drop
So we arrived - at this part in our journey - in Amsterdam. Land of the leggy blonds/blondes and intrepid bicyclists. Did I say intrepid? I mean FEARLESS. I witnessed a biker who got hit (albeit gently) by a vehicle. He swerved and kept going - the bicyclist, that is. This bead drop took place at the Felix Meritis Society. I know nothing of this society except that they had a generous menu...
6 tags
First comes food, then come beads
Food and beads complement each other wonderfully. Beads are something shiny to look at while consuming gobs of food. Beads can also be a way of saying "thank you" after a particularly relaxing meal. This bead drop took place in Berlin on June 9 - in the former East and blocks from the spectacular New Synagogue. The specific location of the drop was at a restaurant with the English...
Bead droppings: On the train
This is the train I took from Luebeck, Germany to Berlin. June 8. A pleasant day. Hello train. It was a notable experience because I realized that my Eurail tickets allowed me to sit in first class. So the very nice conductor brought me not one but two white-and-milk-chocolate-checkered soccer balls for my consumption.  Which I consumed. She brought me a moist towelette for my hands....
6 tags
Bead droppings
In the great tradition of "yarn bombing," I decided to do my own version of spontaneous craft love across Europe: It's what I call "bead droppings." Here's the premise. I brought over an assortment of beaded things, mostly beaded triangles that I made throughout the past months. I dropped them with a little business card attached to them. Or I gave them to the...
5 tags
Hey big mouths, don't you look Hipstamatic
I've been playing around with the $1.99 app Hipstamatic. It's a less intuitive but more customizable Instagram-like tool. I found this guide really helpful.  One of my favorite Hipstamatic facts is that a New York Times photographer used it back in 2010 to capture front-page photos of soldiers in Iraq. Today I decided to put it to use in my home. But first, I tweeted about my...
3 tags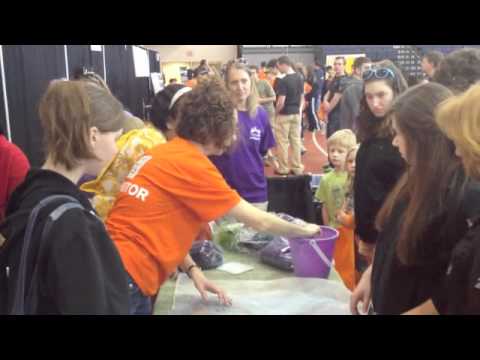 3 tags
Finished felt from Imagine RIT
After about 20 minutes of rubbing the wool with soap, water and some good old-fashioned elbow grease, students showed off their finished product.  They included bookmarks, pins, coasters and sheets of fabric. Smiles all around! Stay tuned tomorrow for a video of the event.
3 tags
Imagine RIT: Felt and more felt
Felt. Gallons of warm water. A bar of soap. Ten ounces of sheep's wool. Oh and 50 students from across Rochester, New York. The felting demonstration was a part of Imagine RIT.  Today was an awesome day because it involved introducing youngsters to the magic of felt. Students created sheets of fabric from sheep's wool, making a textile out of tufts of purple, green, red and...
7 tags
Open studios
I'm so excited for my stuff to be on display at my aunt's open studios in Needham, Mass., this weekend. Judy Greenberg is an amazing - an exceptional - artist. There is no other artist like her. And she's showing her work in the Boston area May 5 & 6.  Here's the adorable flier she designed for me. I love the idea of talking big mouths. I will have to capitalize on...
4 tags
A pet-able bracelet
This design sprang from a basic peyote stitch that needed some … pizzazz. I added a bit of Swarovski crystal and a touch of shiny gold seed beads. And all of a sudden the bracelet became so … pet-able. So alive. It is 3-dimensional indeed. (Photo: Hinda Mandell) After I made this gold version I made a shiny blue one for my mom, for Mother's Day. Good thing she...
6 tags
Thanks to the Mayday visitors
Today's a post-craft show kinda day. Yesterday I sold my wares at the Mayday Underground craft show in Rochester. A number of friends stopped by to say hello, which was absolutely delightful. The big mouth trying to eat my business card? Not so much. (Photos: Hinda Mandell) But then a welcome reprieve came in the form of people walking by the felted sculptures and bursting into...
8 tags
Getting ready for the Mayday Underground craft...
Tonight was a night for inventory, since I'm getting ready for Saturday's Mayday Underground craft show in Rochester.  (Photos: Hinda Mandell) I had 15 big mouths surrounding me earlier in the evening, waiting for labels and price tags. They looked like they wanted to say something. That's when I had a realization. What if the big mouths began - suddenly, abruptly -...
4 tags
All blinged-up
I recently told you that I would soon debut the next generation of big mouths. And voila. The future is here. (Photos: Matthew White) These little fellows are significantly more colorful - and decked out with a lot more bling - than Generation One. Oh, and did I mention that they play piano too? These little babies are genetically programmed to do all sorts of things. But mostly they just...
1 tag
We're in business
My new business cards arrived in the mail today from Moo.com, a company known for its MiniCards. These cute little babies are a fraction of the size of a standard business card. Frankly, I was just happy to see a big mouth looking back at me. For my next post I'm excited to show you a sneak-peak of my new generation of big mouths. Let's just say they get a little...
2 tags
RIT craft show
It's been exactly a week and I haven't posted until now about the spring RIT craft show - my very first. It was a great day of shmoozing. I learned that my table cloth is too small for my display table. Below's a photo montage of the show. (Photos: Matthew White)
2 tags
When wool becomes felt
Those oranges! Those purples! The yellows! (Photos: Hinda Mandell) I was pumped (pumped, I tell you!) to learn that I will be showing my crafts (i.e. hawking my wares) at the next Mayday Underground show in Rochester on April 28. You'll be hearing a lot more about this soon. A craft show requires material and for me that comes in the form of merino wool. These colorful puffs - with...
3 tags
3 tags
5 tags
4 tags
New peyote stitch design
This weekend was devoted to soaking in some unseasonal rays (sunscreen in March? I'll take it!) and designing a new style of bracelet. Here's a peyote stitch with Swarovski fringe. Each bracelet has just over 60 Swarovski sparkles in it. (Photos: Matthew White) Now that the warmer weather is upon us, I'm big into bracelet-making. In the winter our necks and wrists are...
4 tags
The whole package
Today was a day of "happy packages arriving in the mail." Or to be a bit more accurate: "Packages that make me happy arriving in the mail." Over the weekend I ordered my first "Gimme Sparkle" branding paraphernalia from the Etsy shop Homegrown Creativity. I just plopped the earrings into the custom-made cards and Voila! Everything's starting to come...
3 tags
Big mouths: Meet Mr. Green and Mr. Greener
These "Big mouths" are made out of 100 percent merino wool through a wet-felting process that involves soap, warm water and abrasion. And mischief. Behold their big smiles. (Photo: Matthew White)
3 tags
A bracelet that looks like a sea creature
I started this bracelet months ago and finally picked it up tonight to finish it off. I wanted it done-zo. The result? A piece that looks more like it belongs 5,000 feet below - in the Pacific Ocean - than on a wrist. But its bulbous nature is growing on me. I hope not literally. I guess you never know what a finished piece will look like when you first pick up a needle, thread and bead. Voila!...
3 tags
2 tags
5 tags
Completed bracelet
A few days ago I showed a "work in progress" of the interconnected flower bracelet. Here is the finished product. (Photos: Hinda Mandell) I also completed a sparkly blue and gold-ish pattern. Both will be for sale during my first craft show later this month.
4 tags
Flower babies
I've been making bracelets of these interconnected flowers. And then I had a thought: These babies would make cute earrings and/or pendants. Hence "flower babies" were born. I haven't decided yet whether this pair will become two separate pendants or a single pair of earrings.  My father told me they reminded him of earrings a woman might wear in Czechoslovakia in the...
1 tag
"These heroes of finance are like beads on a string; when one slips off, all the..."
– Henrik Ibsen
5 tags
Beads in process
I'm visiting with the folks in Boston. Since I don't know how to turn on their TV I decided to dive into beading tonight. So I guess it's no different than any other night.  One of my favorite patterns of late is this piece that features interconnected, beaded flowers.  They sit on top of a right-angle weave base.   (Photos: Hinda Mandell) The key to this bracelet, like so...
3 tags
4 tags
4 tags
3 tags
4 tags
3 tags
4 tags
1 tag
"I learned that you should feel when writing, not like Lord Byron on a mountain..."
– Brenda Ueland